Create lightning-fast IoT interfaces
The Nabto platform is built upon P2P technology which makes direct secure communication between end user client devices (mobiles, tablets, etc.) and their IoT devices possible. P2P technology has been used in a wide range of currently used Internet standard products like Skype, Teamviewer and other communication platforms where minimal latency is important (long delays in voice or video/screen share is problematic).
The P2P IoT solution of this platform ensures that a direct connection is created and that the data communication between the end-user devices and IoT devices is travelling as fast as possible over the Internet, thus with the lowest latency. This enables you to build the most responsive data visualization (from IoT device to end user) and remote control interfaces (from end-user to IoT device) for your product.
Market research suggest that for every one second a response/load time increases, customer satisfaction will drop by 16% (Aberdeen Group – 2012)

Communication latency in many BigData/cloud-based IoT products is easily more than 5 seconds. Please contact us to learn about customers who chose Nabto after benchmarking us against these platforms.
Simple solution for end-user IoT control
Nabto is a real-time remote-control solution for connected products that enables end users to easily and remotely access and control the given product.
The Nabto platform makes it easy to create responsive real-time end-user controls of products, be it mobile/tablet apps or PC applications.
The platform further enables manufacturers to facilitate Big Data sensor collection on-demand. Ship your product today, chose which data to collect tomorrow.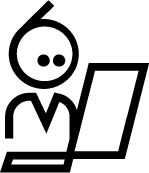 Develop for any end user device
The Nabto platform offers rich support for any type of end user device (mobiles, tablets or PC operating systems and hardware type) natively. In addition, the platform also offers support for a number of IDEs and development platforms, shortening the time-to-market even further. Examples are Cordova, Ionic and React. With these platforms you can create the end-user application you always dreamed of, in no time at all.
State-of-the-art Security
Maximum privacy: Direct, encrypted communication between the Nabto-enabled client and device. No data stored in the cloud.
With the Nabto IoT platform, clients interact directly with devices. The Nabto services running in the cloud act like a telephone switchboard – mediating direct, end-to-end encrypted connections. Once established, these services are out of the loop – as opposed to "traditional" cloud data scenarios where central services are involved in all interaction between clients and devices.
Industry-standard cryptography is used for authentication, confidentiality and integrity.
High-end and Flexible Hosting
Multiple options exist for servicing your devices using Nabto. Let Nabto host your services in our cloud solution with clusters of machines in multiple regional datacenters. The cluster structure ensures high availability and performance. Alternatively, use the option to deploy our solution in your own server infrastructure; you chose what your preferred way of hosting the solution is.
Today the Nabto Enterprise solution is hosted in four different datacenters, with more planned, around the world serving devices and customers using an infrastructure which provides an optimal experience.
Downtime in all geographical regions combined with downtime in multiple availability zones inside all datacenters is highly unlikely – and has not yet happened.
You can check the status of the hosting solution here