"Strong security and access control are crucial in our industry. We have customers all over the world in everything from simple machinery to large industrial machines. The technology from Nabto met our strong demands by having very high-security standards." 

– Kim Rasmussen, CEO of PR electronics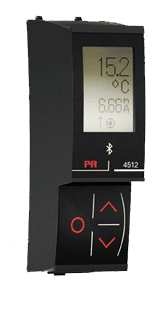 One of the projects in which Nabto was involved was the PR 4511 communication enabler. The Nabto technology enabled internet-based remote control to a Modbus gateway to configure and monitor industrial controllers.
The operational interface of the PR 4511 gives the end-user local or remote access for monitoring, simulation and configuration.
"We wanted an innovative take on providing easy and cost-effective remote access for digital communication with PR devices. Nabto's solution made this possible with secure, high-performing IoT-based technology. PR customers who are using the PR 4511 tell us that they are pleased with its ability to provide remote asset management. It is especially convenient when you need to access devices in problematic or geographically remote areas."

– Kim Rasmussen, CEO of PR electronics
As Nabto enabled remote access to installed PR devices, the need for technicians on site  for installations such as wind power utilities, pumping stations, petrochemical monitoring, waste site remediation, etc. was not required as often. This saved both money and time for the customers.
The newest edition of the collaboration with Nabto is the Bluetooth communication enabler PR 4512. Nabto technology is used to make a transmission hybrid solution with both Internet and Bluetooth in the same system.
"Working with Nabto over several years, we knew their secure technology was the right solution for this upgrade of our communication enabler. The latest development is that we have used the same solution to create connections between Bluetooth devices and our products, which opens up new possibilities."

– Kim Rasmussen, CEO of PR electronics
The PR 4512 offers live monitoring and diagnostics of smart devices, advanced data and event logging in real-time for Bluetooth-enabled client devices that are in proximity of the involved PR electronics hosts (measuring devices). In this way PR electronics can offer their customers both internet-based secure remote control in combination with near proximity control based upon the same user interface and solution.