René Juul Winther
CEO and the architect behind the technology at Cosesy.
Since 1995, René Juul Winther has pursued a career in software engineering, specializing in security, safety and reliability, covering many European countries and industries such as military, energy, satellites and home security.
Do you have a security camera solution? Read about the benefits and technical features of using Nabto for a surveillance camera:
Cosesy is a company specializing in IoT cloud technology, providing highly secure and multifunctional home security systems and solutions since 2010:
FOR MANUFACTURERS
FOR DISTRIBUTORS
AS TECHNOLOGICAL MAINTENANCE AND SUPPORT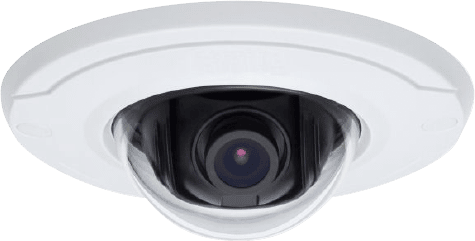 Cosesy closely collaborates with manufacturers, analyzing their products and picking the right technologies. They help optimize manufactured devices, helping to create better products than those originally produced. Cosesy alarm system solutions ensure high degrees of security and total privacy of data, therefore distributors can use these specifications as major selling points. In addition, Cosesy assists distributors to ensure that all the Clouds, servers, and technology behind the hardware is interconnected. Cosesy also provides end-users with system updates and maintenance support.
The business partnership with Nabto started when Cosesy were searching for a reliable and qualified solution that would enable gateways to communicate with their licensed micro and mobile devices.
''By keeping their focus on secure technology, Nabto is able to adjust, tune and make systems reliable – and that is exactly what we were looking for.''

– René Juul Winther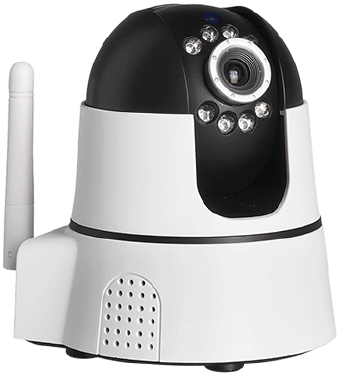 Cosesy were looking for a partner who had extensive knowledge on providing the best solutions for client-to-client networking applications on the Internet involving hosts connecting in private networks ''We wanted to partner up with a business which could focus on gadget communication through the Internet: especially UDP hole punching, peer-to-peer, direct client-to-client, and relay over Internet protocol deployments. We picked Nabto for many reasons, primarily because we know Nabto, and we know that people who work there are very skilled, I'd say best in the world in the field of security and direct connectivity to gadgets,'' says Winther.
''Peer-to-peer connections are very important for us: it is the fastest, the most responsive, and a very flexible option for the end-user. We also apply Nabto technology on telemetry data commands – it is the solution that we use to make our cameras turn and twist when we command it from our servers.''

– states René Juul Winther
Cosesy could have attempted to develop a connectivity solution themselves, "… but it would have used many more of our resources, would have taken longer time, would have cost more money, and the result in the end would not have been a complete solution providing high standards necessary for high levels of security and optimum performance,'' according to Winther.

It is important for Cosesy to communicate to their audience that they provide reliable technology, which is why it was also very important for the company to be able to promote additional selling points with every partner they connect to. Winther added that:
''Using state-of-the-art encryption, Nabto has developed a direct path between a mobile device and an IoT device, which delivers end-to-end protection for communication, thus ensuring the privacy of data. Moreover, it is a technology that enables us to full autonomy – we can control it, we know where the servers are run, which means that nobody is in doubt whether the data is stored or how it is routed through the Internet,'' adding that: ''With today's' speed of technology development, transparency, access and immediate response are vital to survive in such a highly competitive market and this will be more and more important over the years. Today, it is critical that security is of a level that ensures data is not sent to an unknown server, but a dedicated one instead.''
Nabto has contributed to a number of features which now act as significant selling points for Cosesy:
Arm/Disarm/Home arm functionality
Privacy protected camera
Security
Peer-to-peer
Live camera transmission
24/7 monitoring
Encryption
Live connection to all systems
Cosesy and Nabto have created a long-term, positive partnership and throughout the years have been working together in multiple successful projects: ''The first prototypes were up and running within a few months. We are talking about the years 2010 and 2011 – it was a different time then, things are much more streamlined and easier in this industry today,'' commented Winther.
Nabto has provided Cosesy with technology that enabled:
Multiple users to connect to a limitless amount of Cosesy devices
Online and offline connection
Direct access for the end-user – secure and low-latency, seamless control over devices
Direct access for the manufacturer – push notifications, status updates, allows remote customer support and maintenance checks
''Nabto helps us to ensure that the cameras are safe and secure when sold by the manufacturers and distributors. The technology enables tracking of device location, remote access and monitoring of the video feed. This also means that we can provide customer service remotely from our office – we can reach our customers' device within a few seconds.''

– René Juul Winther
Having Nabto technology implemented on Cosesy products improves the end-user experience. The end-user can connect to their gadgets from anywhere in the world, which is a great advantage when they have to leave the house for longer periods of time. Remote access opens up a vast array of benefits for the end-user to exploit. For example, the end-user can connect to the IP camera installed in their home and see exactly what is happening in the surveilled area in real-time, with no compromise on the quality of connection.
Moreover, they can record videos and take snapshots of the surveilled area and save them for the future use. In the case of an emergency when the surveillance system is comprised, with armed sensors set for motion detection:
''It's the cameras within the sensor units that are activated if something is going on and which then take pictures and upload them to our servers.

The Nabto platform plays an important role while configuring the cameras, directing the cameras to connect with the servers when using that technology.''

– commented René Juul Winther 
The end-user can also arm and disarm the alarm with one click of a button on the mobile app if their neighbor needs to water the plants while the end-user is away on holiday.
There was no single end-user complaint registered concerning the solution that Nabto provided to Cosesy. According to Winther:
''It is very important in our industry to hear little from our customers, because that means that there are no problems. Nabto's systems are constantly improving, and that means that they provide the best tools on the market for real-time monitoring and will continue to do so long into the future.''
In addition to the benefits for the end-user, Cosesy also gained traction with their customer service agreements. Since Cosesy now can see and localize every gadget online, they can also provide a ''Tracking Business'' service and are able to help penetrate the market and improve sales performance figures for their business-to-business customers by identifying potential market areas and a potential product mix.